Informal Blog
Posted by Informal Tea Co. on
When Tea Goes Bad — 27 horror tea fails. $1,100 Tea Tasting in Vancouver and 20,000 Tea Workers on Hunger Strike in Kenya. So much good and bad going on in This Week in Tea #3   An attempt at a cup of tea by @jen_prior It's not supposed to...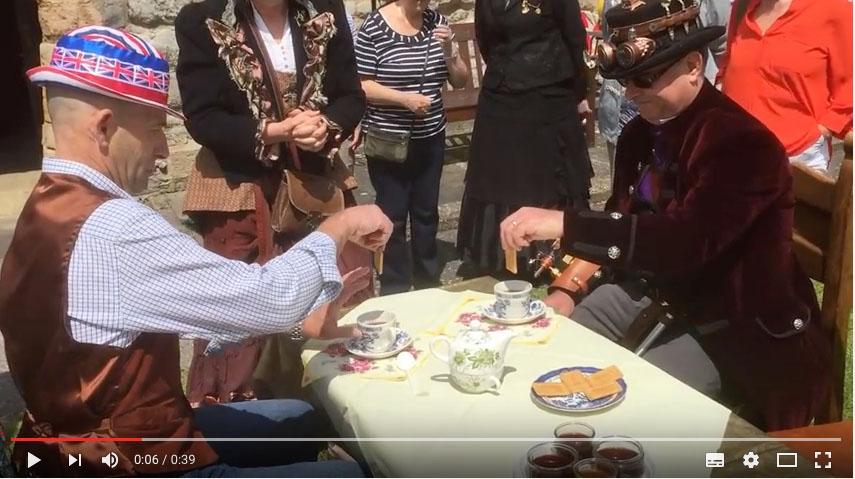 Posted by Informal Tea Co. on
Tea Dueling is a real thing. Silent zen tea-bars run by the deaf. And 79% of Brits think the that adding milk before tea in your cuppa is 'Disgusting'   Tea Dueling — Its a Thing In the small English village of Sutton-on-Trent, Tea Duelling is a real thing. Competitors  dunk...
Posted by Informal Tea Co. on
This week in tea is a new weekly roundup of all the most interesting tea stories from the week.   Spearmint tea a cure for acne? A new study from the American Academy of Dermatology is suggesting that drinking two cups of tea each day for three months could reduce inflammation of...
Posted by Informal Tea Co. on
Tim was recently interviewed by Sean Coley from The People's Tea Club in Wellington about how we started Informal Tea Co and some of the stories behind some of the teas. It was nice to sit back for a moment and think back to those early days and what continues...
Posted by Informal Tea Co. on
As you may have read in our recent post about how to grow tea, we've been nurturing a much cherished tea plant for the past few years and this spring marks the 1st season we've been able to harvest leaves for processing into dried tea leaves. For top quality tea, you have...
---