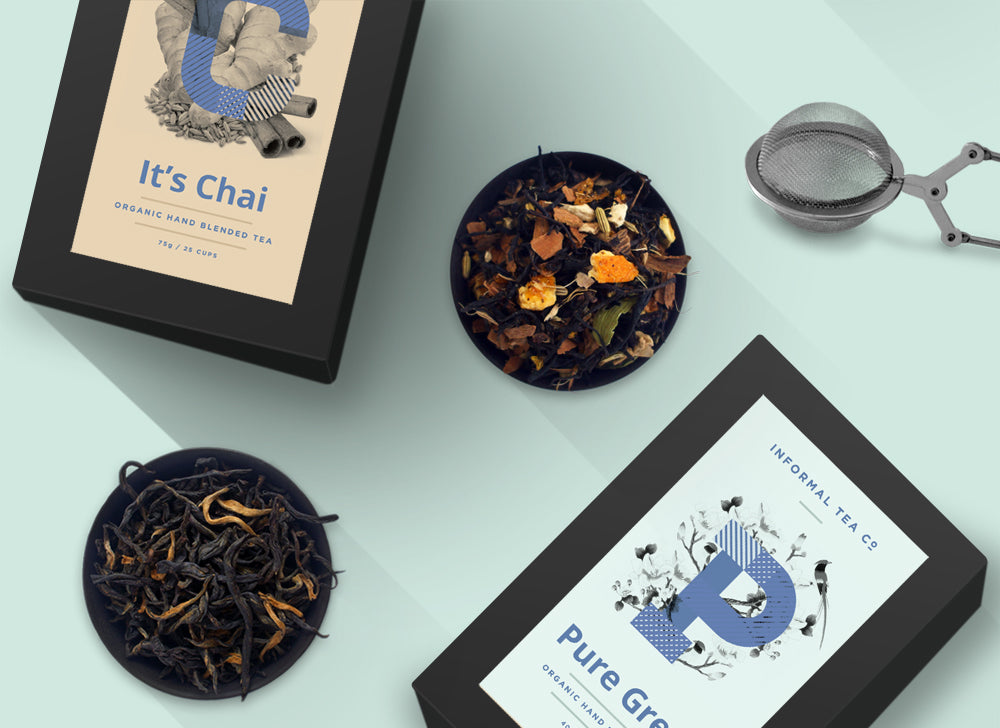 Free Tea Pack
Regular price
$0.00
Sale price
$38.00
Want to know what all the fuss is about? Well today is (hopefully) your lucky day. We're giving away 10 packs of our best selling teas + infusers to our fantastic tea aficionados. 
Only 0 left.
Select from 4 of our Best Selling teas
Pure Green
With leaves handpicked from the remote and expansive Qiyun mountains of China during the dawn of spring (when the leaves are at their supple best!), local tea-masters use ancient techniques to skilfully pan dry the leaves to produce a high grade tea with none of the grassy bitterness found in many green teas.
It's Chai
We blend the absolute highest grade organic Cinnamon, Cardamom, Ginger, Fennel and Cloves with locally grown Orange and our organic Black Tea. It's the most supreme Chai you'll ever taste with a rich golden colour and well rounded flavour thats not too sweet, not too spicy, but full of depth and personality
Classic Black
Humble yet sophisticated large leaf tea picked deep within the mountainous Fengqing region of Yunnan, China — the birthplace of tea. A trusty every day drinking tea, it'll never let you down and guaranteed to delight even the pickiest tea connoisseur (and lets admit it, we all fall into that category!).