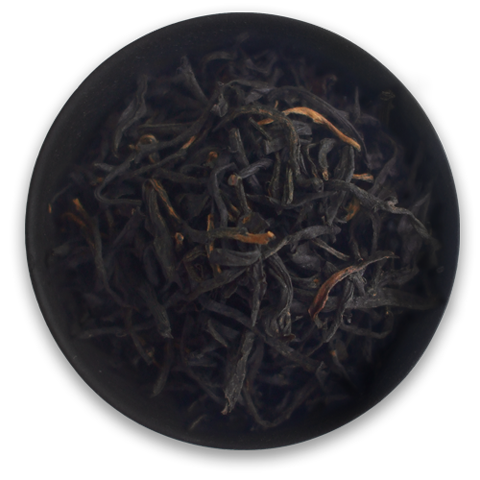 About Real Black
Our Keemun Maofeng tea is the pinnacle of black teas. Sweetly floral, balanced with a subtle charcoal depth, Keemun has long been prized by royalty as the holy grail of English breakfast blends. 
The ubiquitous English Breakfast Tea is a surprisingly new blend (considering the heritage of tea). It dates back to 1843, but didn't become popular until Queen Victoria was gifted Keemun Tea (developed in 1875 and now considered one of the top 10 teas in China — the only black tea to make the list) for her birthday. Due to it's supreme flavor, colour and aroma, Keemun quickly became the most sought after (not to mention expensive) blend of English Breakfast tea.
Informal's Real Black tea is particularly smooth and consistent in quality and can be drunk by itself or with a dash of milk and sugar.
Find out more about how Informal tea is grown here.And read about our epic new season Keemun here.
Black Tea, Huangshan Mountains — Anhui province, China