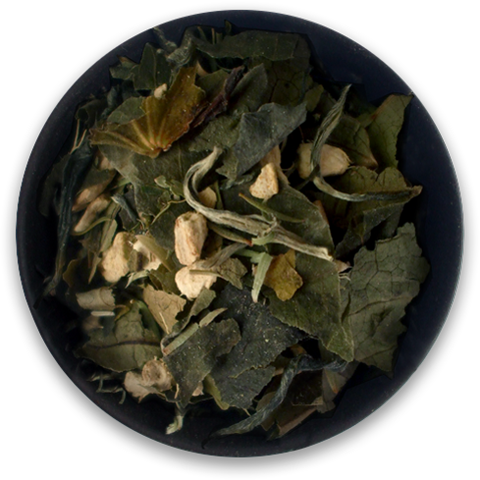 About Kawakawa
Calm your stomach and awaken the senses with this fiery blend of Kawakawa, Manuka leaves, Ginger and Green Tea.
Both native herbs are harvested from the far north of New Zealand and blended with organic Green Tea and Ginger. The fiery flavoured Kawakawa leaf is one of the most important healing herbs traditionally used by Maori to treat stomach ailments, bladder problems and tooth ache, while Manuka has effective antibacterial, antifungal and anti-inflammatory benefits.
Throw in the addition of organic green tea with all of it's antioxidant goodness and you have an top notch, low caffeine elixer to get you through those winter months!
Brew Guide:
Simply use 1 teaspoon of tea per cup of freshly boiled water. Steep for 1-3 minutes, strain, serve and enjoy. This tea may be infused 1-2 times. Try brewing Kawakawa+ double-strength, chill and sweeten with honey for a refreshing iced tea mid-summer.
Product Origins:
Kawakawa — New Zealand 
Manuka — New Zealand 
Green Tea, China
Ginger — China