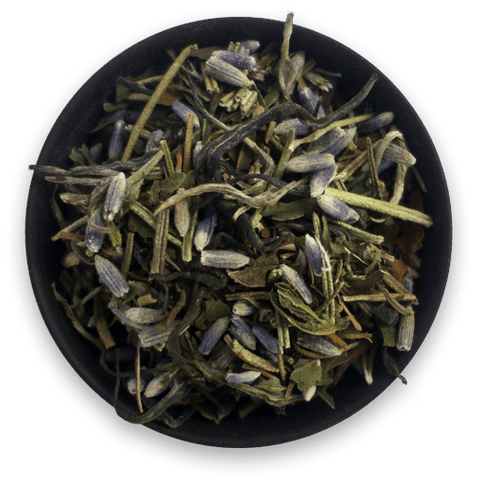 About Fresh Mint
Everyone loves a good refreshing mint tea. This tea goes one step further and combines the calming qualities of organic Spearmint and Peppermint with magical memory boosting powers of locally grown Rosemary, topped off with a delicate dusting of lavender.
Like all our green tea blends, Informal Tea's Fresh Mint is naturally low in caffeine making it a great evening tea or perfect for those wanting to minimise caffeine intake through the day.
A rustic, fragrant twist on a true classic — all in all, this tea is one serious a crowd pleaser and should be a staple in every tea collection! 
Product Origins:
Spearmint — New Zealand & Egypt
Rosemary — New Zealand & Turkey
Peppermint — United States
Green Tea — China
Brew Guide:
Use 1 teaspoon of tea per cup of water at 90˚c. Steep for 1-3 minutes, strain, serve and enjoy. This tea may be infused 1-2 times or brewed double-strength and chilled for a refreshing Summer iced tea.