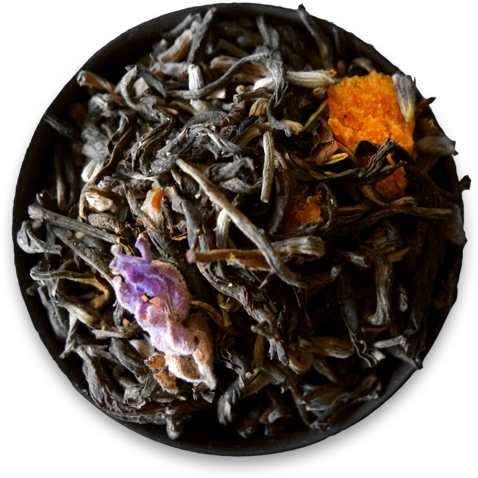 About Earl Grey
Earl Grey is defined as tea flavoured with the oil of a Bergamot Orange. The method was traditionally used in the early 1800's to imitate the more expensive types of Chinese tea (such as our Classic Black Tea). For example, there is a 1837 court record in England against Brocksop & Co. who were found to have supplied tea "artificially scented, and, drugged with bergamot."
We don't know what ill-fate became of Brocksop & Co's unlawful behaviour but nowadays, Earl Grey is thankfully a culturally accepted form of our favourite beverage and we've stayed true to Earl Grey's legacy with this blend.
You'll find no fancy twists or surprises here, simply an authentic Earl Grey blend crafted from quality organic ingredients, the way it should be. Hand blended here in New Zealand with premium Black tea, real Bergamot Oil (a lot of brands use synthetic bergamot because it's cheaper), with locally grown New Zealand Orange and Lavender.
The blend comes together for a delightfully fragrant brew.
Brew Guide:
Use 1-2 teaspoons/cup of water at 90˚c. Steep for 2-3 minutes and add a dash or milk (if you swing that way) and a dollop of honey to sweeten.